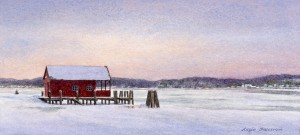 Exercise your mind with good friends
UConn Extension's Center for Learning in Retirement (CLIR) provides meaningful and serious intellectual activities for retirees and other adults from all walks of life, conducted in an informal and relaxed atmosphere. There are no academic requirements.
CLIR classes are offered in two formats: single classes and courses. A single class consist of one and a half hours. A course consists of two or more classes scheduled in successive weeks.
All classes will be held at the Vernon Cottage on the Mansfield Depot Campus at the University of Connecticut. This is a change from previous arrangements because of extensive renovations of several cottages.
Join CLIR today. New members are always welcome! If you would like to sample a single class or two at no cost, you are invited to do so. Please contact us to sign in.
Save the date!     October 19, 2016
CLIR will celebrate its 25th anniversary with a luncheon to which all members are invited.
Please come join us.  FOREVER LEARNING